Spousal Maintenance Minneapolis, MN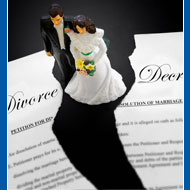 Hennek Klaenhammer Law, PLLC located in Roseville, MN handles spousal maintenance claims for individuals going through a divorce throughout the Minneapolis, MN area and surrounding Twin Cities suburbs. Spousal maintenance is defined as payments made to one spouse from another for spousal support after a marriage has ended. This can also be referred to as alimony. There are several statutory factors the Court must consider in determining the length and amount of spousal maintenance to be awarded.
Spousal maintenance is granted to ensure the lower income spouse can maintain their level of comfort they have become accustomed to throughout the marriage. Spousal maintenance can also help them stay afloat while they finish a degree or look for new employment in order to support themselves on their own income.
Spousal maintenance can be either temporary or permanent. Permanent payments are made until you remarry or one spouse dies. Temporary spousal maintenance may be granted until the other partner is able to become financially independent. The parties may negotiate a waiver of spousal maintenance which means that they agree on an amount of spousal maintenance for a set amount of time which cannot be modified.
The spousal maintenance schedule is determined based on:
The time frame of the marriage
Loss of earnings, retirement, etc
Standard of living established
Financial resources
Permanent or temporary spousal maintenance agreement
We can assist you throughout this difficult time and take some of the confusion out of this process. Our goal is to keep our clients informed throughout the entire divorce process even if your case goes to trial.
Please call Hennek Klaenhammer Law, PLLC today at 651-633-4400 to discuss these issues or any other questions.