Minneapolis Custody Evaluation Lawyer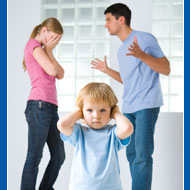 The family law attorneys at Hennek Klaenhammer Law, PLLC offer provide expert custody evaluation representation to clients throughout the Minneapolis and St. Paul, MN area. We are conveniently located in Roseville, MN. We understand how important the well-being of your children is during your divorce proceedings. We want to ensure they transition quickly and easily and are allowed the living situation that is in their best interest.
Our Minneapolis family law attorneys will work with you and your former spouse to evaluate the best custody situation for your family. We also understand that over time, circumstances may change, and custody may need to be re-evaluated – we can help with that too.
Custody can be modified if:
It is in the best interest of the child
The burden is outweighed by the benefit to the child
There has been a significant change in circumstances
The child's present living conditions are not suitable for their physical or emotional well-being
One may file a custody evaluation if:
You are aware that circumstances have changed and you wish to remove your child from a potentially dangerous situation (ex. Abusive boyfriend / girlfriend)
You want to spend more or less time with your child
You have made several changes to provide a better environment for your child
Our experienced Minneapolis divorce attorneys can help you file the motion to increase or decrease your time with your children. We can help file the motion and determine if it is the best decision. We will always be honest with you and make sure you completely understand the costs involved and what to expect.
Please call Hennek Klaenhammer Law, PLLC today at 651-633-4400 to discuss these issues or any other questions.