Roseville, MN Divorce Lawyer and Family Law Attorney
Personal: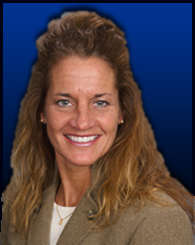 I am Leigh J. Klaenhammer, a divorce lawyer and family law attorney serving Roseville, MN and the surrounding Twin Cities suburbs. I grew up in Mahtomedi and attended school in the Mahtomedi School District. I currently live in the small town of Lake Elmo. By living in Lake Elmo and operating a law firm in Roseville, I have been able to have my presence as a professional family law attorney known by Judges, Referees, Court Administrators and Judicial Clerks in Washington, Ramsey, Hennepin, Anoka and Dakota Counties. I have also made several appearances in Chisago County, Sherburne County and Scott County. I see myself as a zealous advocate that has earned the respect of Court officials and my colleagues.
Education:
I attended the University of Minnesota and received my bachelor's degree in 1992, majoring in Psychology, with a minor in criminology. While at the University of Minnesota I was elected a member Phi Beta Kappa Society, a prestigious academic honor society with the mission of fostering and recognizing excellence in the undergraduate liberal arts and sciences.
After graduating from the University of Minnesota, I attended Hamline University School of Law. While attending Hamline, I had the pleasure of serving on law review as senior editor for the Journal of Public Law and Policy. I graduated cum laude from Hamline University School of Law in 1995.
Professional:
I have been in private practice since graduating from law school and passing the bar exam in 1995. From 1995-1997, I was an associate attorney with Strusinski and Associates, who merged with the Hessian McKasy and Soderberg law firm. As an associate, I worked on a wide variety of cases and issues, ranging from regulatory matters relating to cell phone towers to petroleum storage. I then joined a small Roseville family law firm in 1998. While there, I focused my practice area to that of family law and family law related issues. In 1999, I helped establish Hennek Klaenhammer Law, PLLC
I am an active member of the Minnesota Bar Association and Ramsey County Bar Association. I am on a panel of attorneys that receive family law referrals from the Ramsey County Bar Association.
I have a great deal of family law experience and work with my law partners to provide sound family law services as a team.
I pride myself on the fact that the majority of my clientele are referrals from either former Hennek Klaenhammer Law, PLLC clients or from opposing parties.
In representing clients in family law matters, I think that is important to fight for your client's positions while keeping their expectations realistic. Being a litigating attorney for several years, with a sole focus on family law issues, I feel that I have a good grasp of what clients can expect given their factual situations. I am comfortable handling cases with a focus on mediation and settlement. In many cases, I encourage an amicable and informal process that includes settlement conferences and/or mediation. However, I also have the confidence and experience to take entire cases or specific issues all the way to trial.
I will always attempt to keep attorneys fees to a minimum while advocating for a client's "best case scenario". I have a reputation of being professional, yet personal because I have established long-term relationships with many of my clients. You can count on me to be your ally throughout the entire process and beyond.
Location
2585 Hamline Ave. North,
Roseville, MN 55113