Legal Separation Minneapolis, MN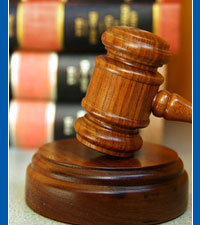 Hennek Klaenhammer Law, PLLC located in Roseville, MN handle all aspects of divorce law including legal separation. This is an option for couples who do not wish to terminate their marriage, but do with to lead separate lives, with separate finances. Or, it can be an option if you wish to live apart and work on your relationship. It is less permanent, but can still be complicated and expensive.
Our firm has years of experience with legal separation cases. We will keep you informed throughout the process and walk you through each and every step.
Legal separation still consists of:
Legal separation still allows you to remain on your partner's health insurance and is also an alternative to divorce if your religious or cultural values do not approve of divorce.
The only difference between legal separation and divorce is that you are still married when your Decree of Legal Separation is entered.
Please call Hennek Klaenhammer Law, PLLC today at 651-633-4400 to discuss these issues or any other questions.