Roseville, MN Family Law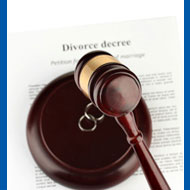 Hennek Klaenhammer Law, PLLC offers legal representation for divorce and family law matters in Roseville, MN, the surrounding areas, and throughout the state. We take the opportunity to educate our clients about all of their legal rights, and take all necessary legal actions in pursuing a favorable outcome for all cases. You can be certain that when you choose Hennek Klaenhammer Law, PLLC to represent your legal needs, you will be treated with a level of compassionate care and impeccable expertise that are accented by years of dedicated legal experience.
Whether our clients wish to pursue litigation or mediation, our Minnesota divorce attorneys assure the highest level of personal attention and responsiveness.
Our Family Law Services Include:
Divorce
Spousal maintenance
Property division
Post-decree matters
Appeals
Prenuptials
Paternity
Parenting time
Adoptions
Grandparent rights
Domestic abuse
Child custody
Child support
Contempt
Restraining orders
Our firm goals are to help our clients:
Have control of the outcome of their case
Be secure in their financial future
Maintain a strong relationship with their children, both during and after the divorce
Our divorce attorneys consist of experienced, compassionate attorneys that have a strong record of accomplishments in successfully representing clients in all aspects of family law. Our family law attorneys are sensitive to the highly emotionally time divorce creates in a family's life.
Please call Hennek Klaenhammer Law, PLLC today at 651-633-4400 to discuss these issues or any other questions.