Roseville, MN Divorce Lawyer and Family Law Attorney
Personal: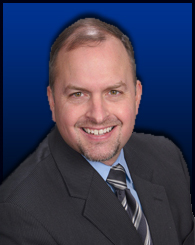 I am Steven T. Hennek, a divorce lawyer and family attorney serving Roseville, MN and the surrounding Twin Cities, MN suburbs. I was born in 1966 and grew up in rural North Mankato, MN. I have three sisters and three brothers.
My father worked as an electrician for Northern State Power and my mother stayed home and raised me and my six siblings. Coming from a large family had its challenges and blessings. I learned early the value of solving problems amicably when possible but standing your ground when you are right. My parents produced children that are all hardworking, independent-minded and successful. Our family has an attorney (me), a business manager for a family-owned small business, a college professor, a social worker, an owner of a several school busing companies, an electrician and an IT professional. Needless to say family gatherings are never dull.
Education:
I worked my way through college, earning my undergraduate degree from Gustavus Adolphus College in 1989. I majored in Political Science and Speech Communications, with a minor in History.
I worked my way through law school, earning my law degree from William Mitchell College of Law in St. Paul in 1993.
While attending law school, I had the honor to work as a law clerk for the Honorable Michael T. De Courcy, Judge of District Court in Ramsey County. During this time, Judge De Courcy sat on the family court bench. This was my first exposure to the area of family law.
Professional:
After passing the bar exam, I went to work for a small family law firm in Roseville. I took on a full caseload, managing my own cases, deadlines and work product. I worked for this small family law firm from 1993 to 1999. During this time, I gained valuable experience handling all types of family law cases, from small single issue motions to complex cases involving custody, spousal maintenance, child support and property division.
In 1999 I teamed up with two accomplished law partners, founding and opening our family law firm in Roseville. Leigh J. Klaenhammer is a fearless litigator and tenacious advocate. Together, Leigh and I collaborate on cases to find the right strategy and earn the right result.
I am an active member of the Ramsey County and Minnesota Bar Associations. I am also the past president of the Ramsey County Bar Association, Family Law Section.
Location
2585 Hamline Ave. North,
Roseville, MN 55113